This 87,000 acre ranch combines tamarisk creek bottoms, rolling cholla cactus prairies and several alfalfa fields. One excellent recipe for great Colorado mule deer and massive herds of pronghorn. Trips are available from August through November.
The Chico Basin Ranch is the definition of the old west prairie. This 87,000-acre ranch is a family run working cattle ranch located on the eastern plains of Colorado. Its diverse ecosystem of high plains, deep arroyos, massive creek bottoms, and alfalfa fields make it a prime habitat for a healthy population of mule deer, whitetails and antelope.
We are extremely passionate about our mule deer on the Ranch and focus on older age class "trophy" hunts. This hunt is not about harvesting any buck but more geared towards long days behind the glass searching for those mature bucks. Our rifle hunts typically take place around the first week of November which is generally the beginning of the rut but dates may be adjusted to avoid a full moon. Our archery hunts fall in the last two weeks of November when the rut is at its peak. This archery hunt is an extremely active hunt, 3-4 stalks per day are very common with a high shot opportunity, shots being under 50 yards. The mature bucks we target on these hunts start in the low 170's and extend into 190's or better.
The Chico has a plethora of antelope giving the hunter plenty of options and opportunities on finding the right buck. We offer archery, muzzleloader and rifle antelope hunts on this Ranch. The late August archery hunt is more focused on water holes and strategic ground blind placement however if the monsoons hit, we will utilize more spot-n-stalks with decoys. The muzzy hunt still utilizes water holes with the addition of spot and stalk with decoys as the rut begins.  The rifle hunt is a spot-n-stalk style of hunting using pickups/UTVs to travel the ranch and then rely on good glass to separate the smaller bucks from the shooters. Bucks harvested are typical for Colorado in the low to mid 70" range with some bigger bucks in the upper 70's but we have taken a few in the low 80's.
All of our hunts include cabin-style lodging with two home-cooked meals and a packed lunch per day. We pair you up with an experienced guide that will not only guide you but will also take care of your harvest in a clean, professional manner.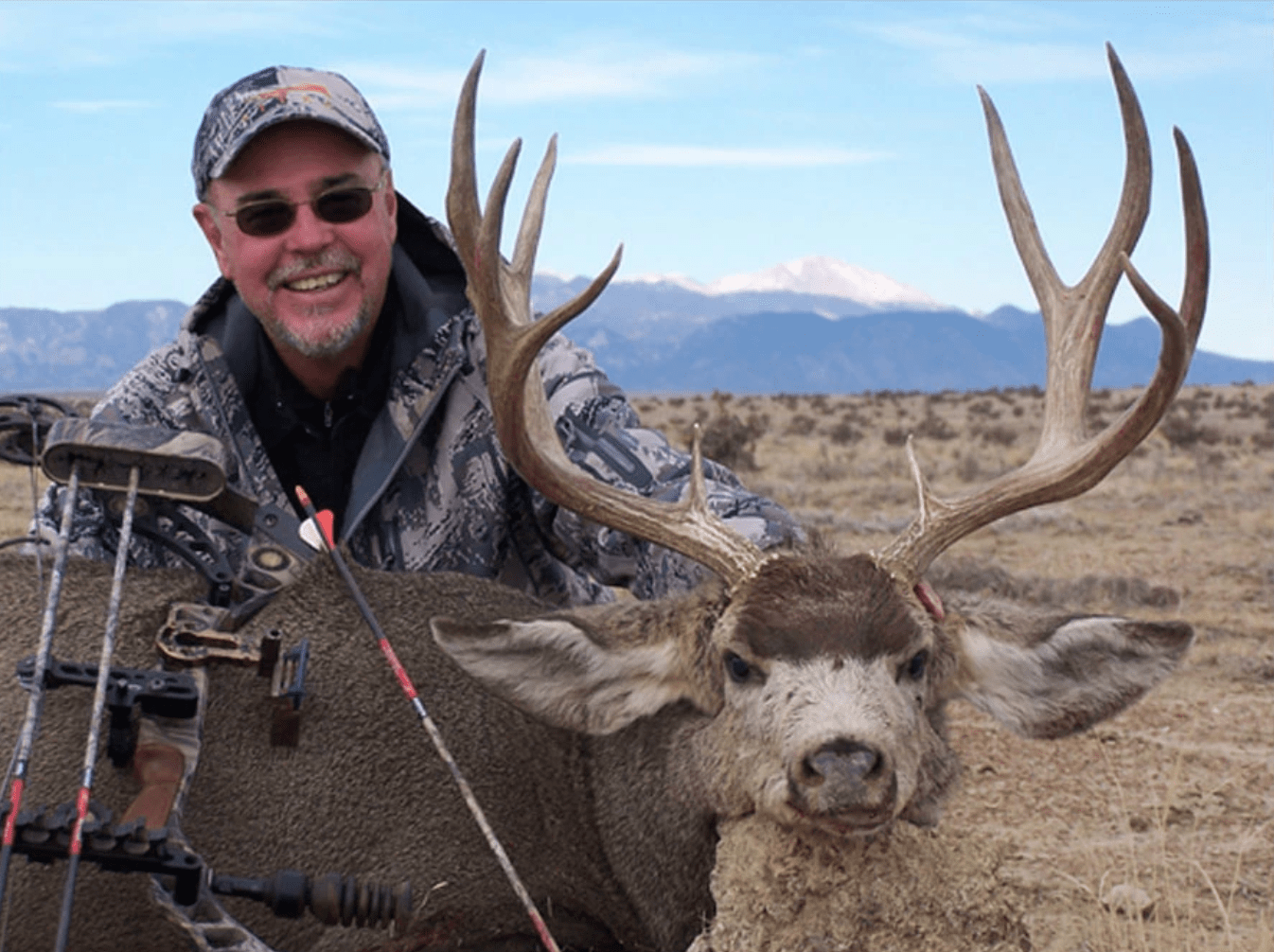 Type of Hunt
Rifle & Muzzy Mule Deer

5-Day Hunt: $7,000 per Person

Archery Mule Deer

5-Day Hunt: $5,500 per Person
7-Day Hunt: $6,500 per Person

Rifle & Muzzy Pronghorn

3-Day Hunt: $2,500 per Person

Archery Pronghorn

4-Day Hunt: $2,500 per Person